We are known internationally within the textiles industry for our innovative news websites, with their critical insight and honest appraisal of current trends. We offer a high quality, no-nonsense service to the industry.
Who are we?
We are Billy Hunter and Jane Smith, a creative husband and wife team, each with over four decades of experience working in the design, manufacture, and sales and marketing of textiles and clothing.
Over the past 15 years we have built the digital communication platforms, which make up Inside Textiles, based on our knowledge of and passion for the textiles industry.
Inside Textiles consists of three free access online publications for different segments of the textiles industry covering knitted textiles, technical textiles, and textiles innovation – Innovation in Textiles, Knitting Industry and Knitting Industry Creative.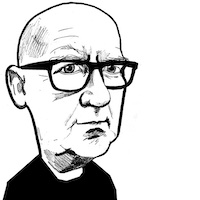 Billy Hunter
Billy Hunter is a chartered textile technologist with a global network of contacts gained through more than 40 years working in textiles manufacturing and textile machinery sales. He has also worked in the research and development field working on the latest in textile innovations, commercialisation and various industry consultancy projects.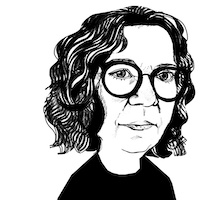 Jane Smith
Jane Smith initially established her career in textiles as a knitwear designer working for large-scale knitwear manufacturers supplying the UK high street, and running her own knitwear design consultancy. More recently she gained a wealth of experience managing sales and operations for a number of design led companies. 
"We aim to be the very best we can be, providing industry related news and resources five days a week, every week of the year, helping to keep industry professionals up to date in their fields."
Our passion
We have always lived and breathed this industry 24/7 and have witnessed dramatic changes over the years. In 2008 we realized there was an opportunity to create something different and exciting in the textile publishing arena.
We started with our first love of the knitwear manufacturing industry with our Knitting Industry website and naturally developed into other areas of the textiles industry.
Today Inside Textile news sites reach in excess of 700,000 industry professionals per year in almost every country in the world. In addition, we have built an unbeatable platform for leading suppliers of raw materials, machinery and equipment, fabrics and finished goods to promote themselves to hundreds of thousands of industry professionals.
How we work
Our business model is simple: "If you build it – they will come". Our original concept was to build awesome websites with free user access that would attract the attention of industry advertisers. It's simple – we build captive audiences that advertisers just can't resist.
We are continually re-investing year after year in the latest and proven technologies, as we strive to remain ahead of the game in digital communication.
We do not come from a traditional journalism background, and we do not sell magazine subscriptions, but we are growing our advertiser numbers year on year. Suppliers and manufacturers realise and appreciate that we can promote their brands, products and services to a discerning, growing and knowledgeable readership with real buying power.
To supplement our own skills and knowledge we are supported by the very best creative, technical, well informed and inspiring group of people you are ever likely to meet. We work from our home, in the lovely historic market town of Nantwich in Northwest England but many of our associates and collaborators are independent professionals who work in various corners of the world.
Come and join us
You can get involved, become a site member, join the discussions on our social media networks,become an advertiser or even join us as a contributor.